---


KTRK


Support St. Jude at RA Sushi All Year Long!
RA Sushi
799 Town & Country Blvd., Ste 234 Houston, TX 77024
Ongoing through Monday, December 31, 2018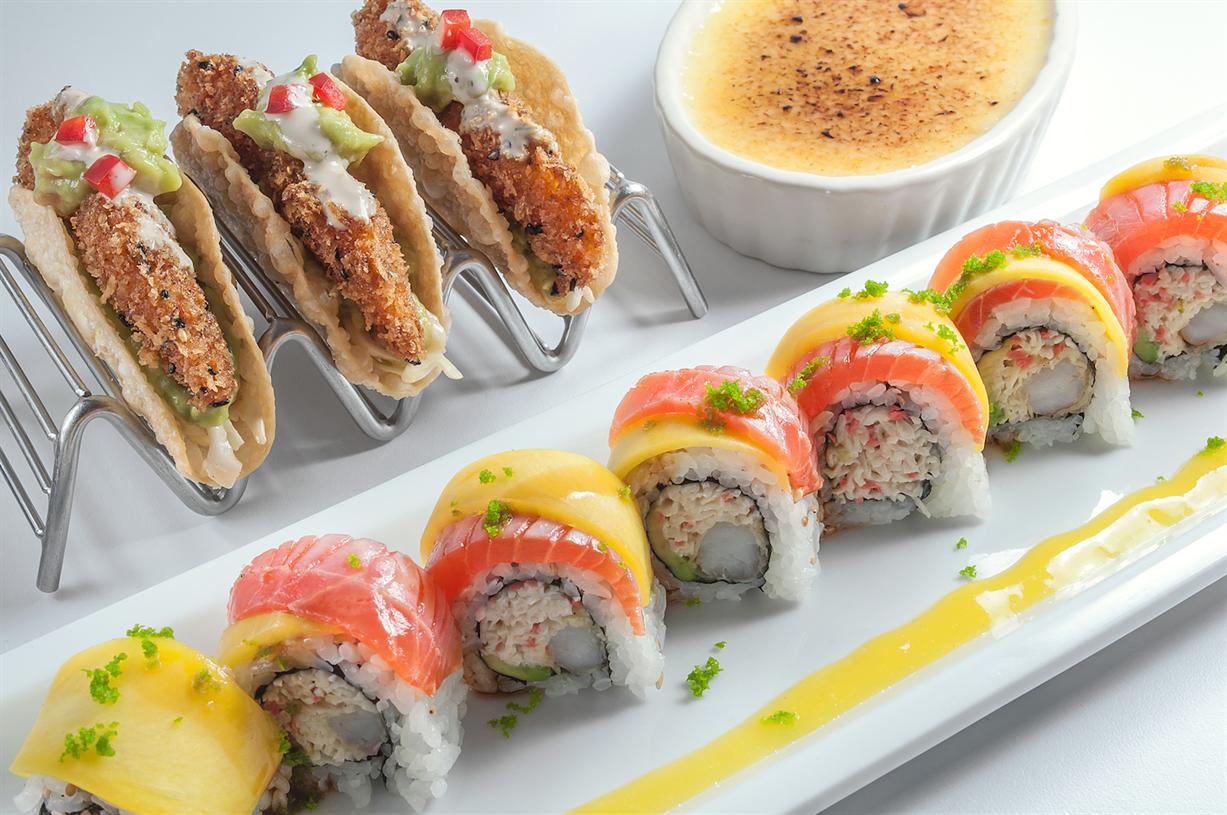 RA Sushi is extending its annual St. Jude fundraiser to a year-long initiative called RA'ckin' for Nicky.  Three menu favorites will be featured as St. Jude menu items, and $2 from each item purchased will go directly to St. Jude's lifesaving work.  Order one or all of these delicious items including the "RA"ckin' Shrimp Tacos, Mango Shrimp Roll, and Coconut Crème Brulee and help RA Sushi support St. Jude.  Donations are made each time items are purchased, including dine-in, take out and delivery. RA Sushi has donated nearly $2 million to St. Jude over the past 14 years.

Category: Food and Beverage / Farmer's Market
Contact Name: Sara DiBello
Contact Email: sdibello@chemistryagency.com
Cost: free
More info: www.rasushi.com


First Choice ER Toys for Tots Drive
All Houston Area First Choice ER facilities and First Texas Hospital
Thursday, November 15, 2018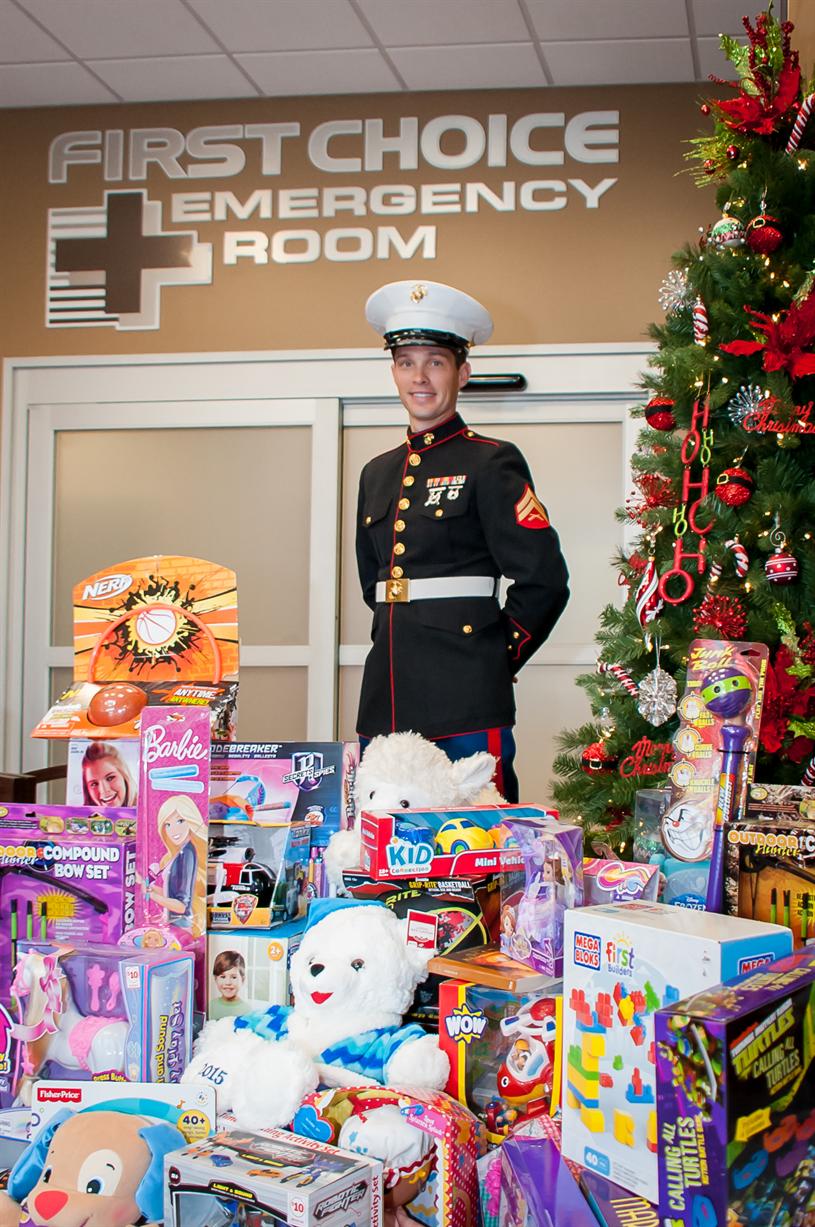 For the 7th year in a row, First Choice ER is teaming up with Toys for Tots! Facilities across Houston will be serving as drop-off locations for the community to donate, new, unwrapped gifts for children ages 0-12 now until December 9th. Facilities will be marked with large holiday inflatables and are open 24/7 making it even more convenient to make a child's holiday wish come true.

Facilities in your area include:
First Texas Hospital – 9922 Louetta Rd. Houston, TX 77070
Alvin – 2860 South Gordon Street, Alvin, TX 77511
Atascocita – 5324 Atascocita Road, Ste. T, Humble, TX 77346
Briar Forest* – 1717 Eldridge Pkwy, Houston, TX 77077
Conroe* – 3840 West Davis St., Conroe, TX 77304
Cypress - Grant Rd.* – 13105 Louetta Rd., Cypress, TX 77429
Cypress – Fairfield* – 28606 Northwest Fwy., Cypress, TX 77433
Deer Park* – 3701 Center St., Deer Park, TX77536
Friendswood – 225 E. Parkwood Avenue, Friendswood, TX 77546
Houston – Fallbrook* – 13338 Tomball Pkwy., Houston, TX 77086
Houston - Jones Rd.* – 9530 Jones Rd., Houston, TX 77065
Katy - Cinco Ranch* – 9422 Spring Green Blvd., Katy, TX 77494
Katy - Mason Rd.* – 1510 S. Mason Road, Katy, TX 77450
Katy - Spring Green* – 1713 Spring Green Blvd., Katy, TX 77494
Kingwood* – 2158 Northpark Dr., Kingwood, TX 77339
La Porte – 1220 W Fairmont Pkwy, La Porte, TX 77571
Pearland – 2906 Broadway St., Pearland, TX 77581
Pearland – Silverlake* – 2752 Sunrise Blvd., Pearland, TX 77584
Rosenberg – 24003 Southwest Fwy., Rosenberg, TX 77471
Sienna Plantation* – 8927 Hwy 6, Missouri City, TX 77459
Spring – Gleannloch* – 8929 Spring Cypress Rd., Spring, TX 77379
South Shore Harbour – 3016 Marina Bay Drive, League City, TX 77573
Summerwood* – 12665 W. Lake Houston Pkwy., Houston, TX 77044
The Woodlands* – 10815 Kuykendahl Rd., The Woodlands, TX 77382
The Woodlands – Creekside* – 26306 Kuykendahl Rd., Tomball, TX 77375

Category: Community Events / Volunteerism, Fundraisers


Sip & Shuck at The General Public
797 Sorella Ct Ste 118, Houston, Texas 77024
Thursday, November 15, 2018




Starting on Nov. 1, join us for Sip & Shuck at The General Public.

For the entire month of November, enjoy 6 oysters sourced from Prince Edward Island + a glass of Veuve Ambal champagne for only $18.

It's the perfect way to kick off the classic holiday season tradition of getting gifts for others and treating yourself along the way!

Category: Food and Beverage / Farmer's Market
Cost: $18
More info: www.thegenpublic.com


Parkour at Discovery Green
Discovery Green
Thursday, November 15, 2018, 6:30 – 8 a.m.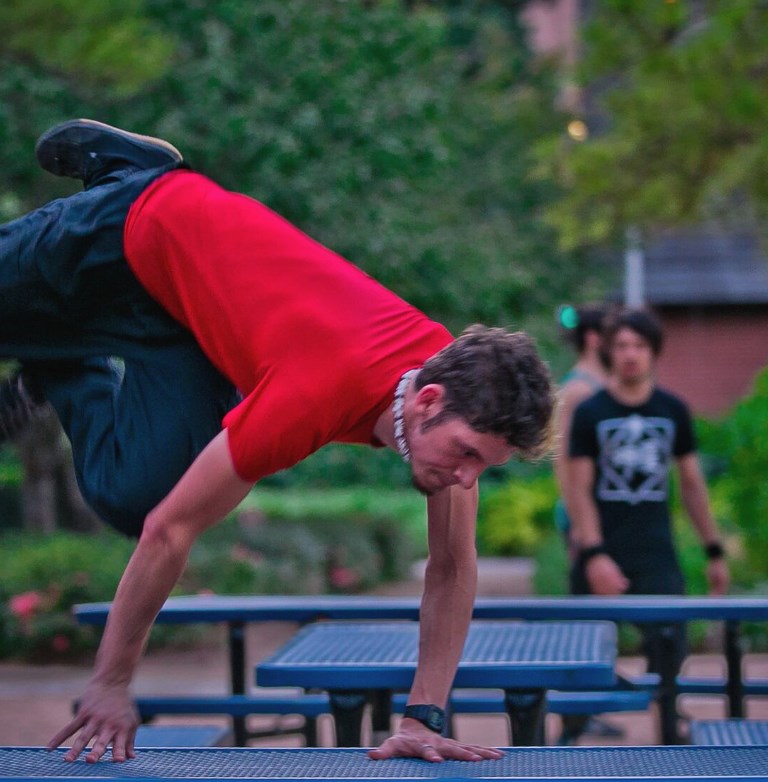 Sprouts Farmers Market presents a free fitness series at Discovery Green. At these beginner Parkour classes, Urban Movement-certified coaches utilize the park for an urban workout. Ages 12 and up.

No pre-registration required, but participants must sign a waiver upon arrival. Bring a towel and water, as well as a mat for yoga classes. Yoga mats can be purchased in the office at Discovery Green between 9 a.m. and 6 p.m.

Cost: free


CORT Grand Opening Celebration
CORT Furniture Rental Showroom
788 West Sam Houston Parkway North,
Suite 132
Houston, TX 77024
Thursday, November 15, 2018, 9 a.m. – 6 p.m.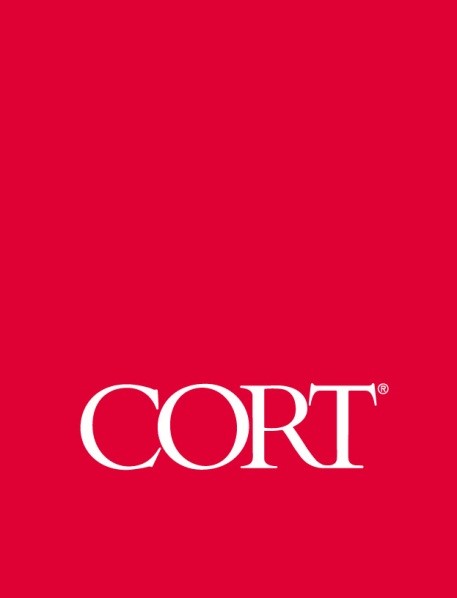 CORT, a Berkshire Hathaway company, invites the Houston community to stop by its new Houston furniture rental showroom, a one-stop shop for unique, rental furniture and accessories. The Grand Opening Celebration will feature great deals, providing guests an opportunity to browse the showroom and experience CORT's product selection. During the event, attendees can enjoy refreshments from local vendors and participate in a drawing taking place throughout the day to win Visa gift cards and more prizes. CORT's furniture rental showroom, located at 788 West Sam Houston Parkway North, Suite 132, in Houston, Texas, features rental furnishings and accessories to meet any design style or budget.

Category: Misc.
Cost: Free
More info: www.cort.com


FLOWER POWER by Contemporary Cuban-American Artist Carlos Luna
2201 Westheimer Road. Houston, Texas 77098
Art of The World Gallery
Thursday, November 15, 2018, 10 a.m. – 7 p.m.

Art of the World Gallery – Houston's leading gallery of modern and contemporary art – is proud to showcase the fine works of Cuban-born artist Carlos Luna in an exhibition named Flower Power. Flower Power aims to take collectors and interested individuals on a journey through the rustic and mythological folklore that permeates every work of Luna's art.

Category: Art / Photography / Crafts
Contact Name: Art of The World
Contact Phone: 713-526-1201
Contact Email: info@artoftheworldgallery.com
Cost: Free
More info: www.artoftheworldgallery.com


Luxury Garage Sales? Houston Pop-up
Rice Village at 2528 Amherst St., Houston, TX 77005
Thursday, November 15, 2018, 10 a.m. – 6 p.m.

Luxury Garage Sale (LGS) specializes in luxury designer consignment. LGS offers a curated collection of new, pre-owned and vintage handbags, clothing and accessories, featuring Chanel, Louis Vuitton, Gucci and more—at up to 90% off retail. With its personal styling services and in-home consignment appointments, LGS creates personalized experiences that are as luxe as the designers it carries. Shoppers and consignors can find LGS at luxurygaragesale.com, its boutiques in Chicago, Dallas, Minneapolis and Seattle or its pop-ups in Houston and Plano.Luxury Garage Sale will be offering 70% commission for Chanel, Gucci, Fendi, Prada, and Goyard handbags throughout the month of October.

Category: Yard Sales / Garage Sales / Auctions
Contact Name: Paola Raull
Contact Phone: 713-978-5050
Cost: 0
More info: www.luxurygaragesale.com


Stage Makeup Level 1 for Kids
Red Door Performing & Visual Arts
1087 Pruitt Road
Spring, TX 77380
Thursday, November 15, 2018, 4:30 – 5:30 p.m.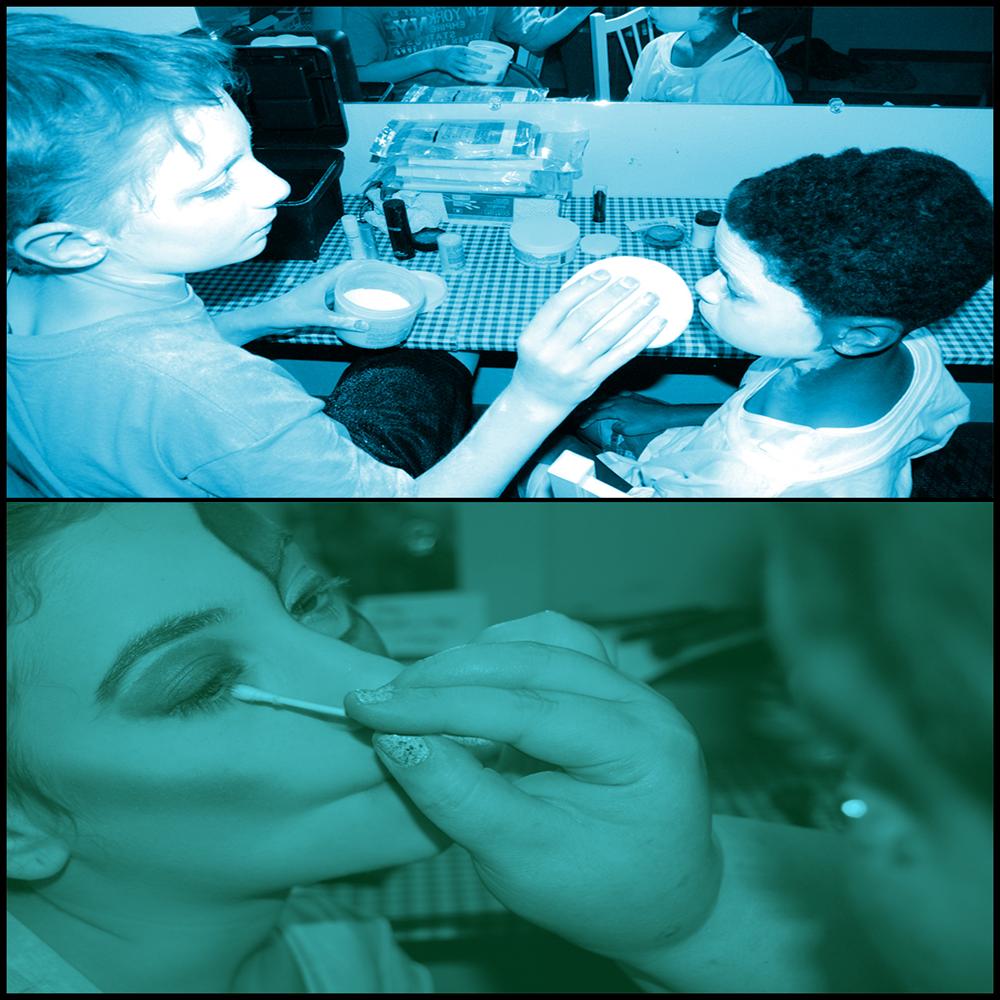 Stage Makeup 1
Stage Makeup is a necessity for the working actor; every actor must be able to do their own makeup as many professional jobs do not come equipped with a makeup artist for each actor. Stage Makeup I is designed to immerse the student in the fundamentals of makeup application. From knowing your facial anatomy to proper use of a sponge, this course is a must for the young actor who wishes to pursue theatre as a viable path.

AGE RANGE: 9 – 18 years old
SCHEDULE: Thursdays, 4:30pm - 5:30pm
INVESTMENT: $180/semester
ACTIVITIES: - Learn the basics of makeup application - Discover tricks & secrets for the art of blending, highlight, & shadow - Practical application of various makeup accessories - Basic corrective stage makeup application
Red Door Performing & Visual Arts
1087 Pruitt Road
Spring, TX 77380
281-542-0500
www.rdpva.com
RDTC/RDPVA is a 501 (c)(3) nonprofit organization
Entertain…Energize…Inspire

Category: School / Education, Theater / Concerts
Contact Name: April McEachern
Contact Phone: 2815420500
Contact Email: april@thereddoortheatrecompany.com
Cost: $180/semester
More info: www.thereddoortheatrecompany.com


Jingle Tree - Jingle, Jingle Mix & Mingle
HMNS at Sugar Land
13016 University Blvd
Sugar Land, TX 77479
Thursday, November 15, 2018, 5:30 – 8:30 p.m.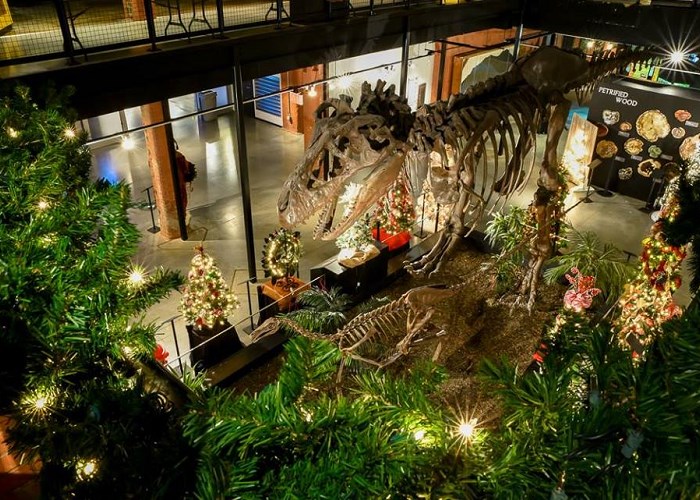 We'll wrap up the auction week with the always fun-filled happy hour, an evening of cocktail, tree viewing, on-line bidding and a fabulous bid board. You won't want to miss it! Jingle Tree is a festive way to support HMNS Sugar Land's mission of science education, while helping provide science enrichment to local under-served populations. Our local museum lets visitors see how intriguing and FUN science can be! We hope you'll join our list of science education champions!

Category: Art / Photography / Crafts, Fundraisers, Museum / Exhibitions
Contact Name: HMNS at Sugar Land
Contact Phone: 2813132277
Contact Email: sugarlandprograms@hmns.org
Cost: $50 per person
More info: www.hmns.org…


PLUR (CARE PACK DRIVE)
TACOS A GO GO (HEIGHTS)
2912 WHITE OAK DRIVE
HOUSTON, TX 77007
Thursday, November 15, 2018, 6 – 10 p.m.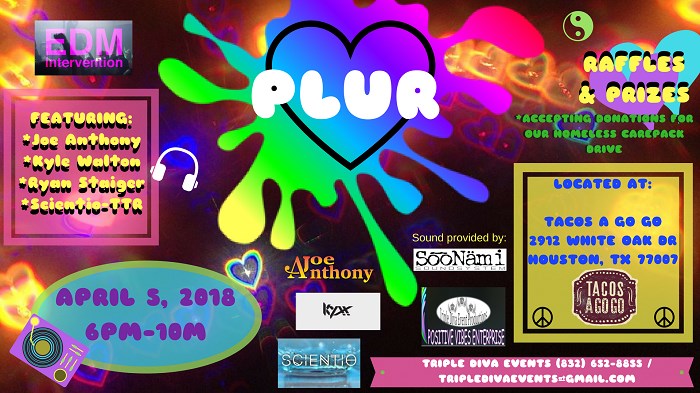 This event is about local & worldwide DJ's joining together to share their EDM styles with the community of Houston to promote UNITY within our communities! PLUR is offering a weekly spot to enjoy the EDM music in a safe environment! Join us honoring Peace, Love, Unity, & Respect in the vibes of music, dancing, shopping, drinking, eating, & togetherness! We have teamed up with special guest DJ's locally & around the world to share the LOVE! This weekly event will be growing on a worldwide radio show, using both audio & video at each event. Bring your friends & family, & your best DANCE outfit! Bring your GLOW TOYS! Let's have a great time for a good cause!
Join us weekly at Tacos A Go Go in the Heights for your dose of EDM! You will feel right at home with their customer service! We encourage you to support the venue by purchasing your food & drinks from Tacos A GoGo. We will also have outside local vendors joining us with their products, services, & information to enlighten all of your shopping enjoyments!
Triple Diva Events offers FREE SWAG BAGS at every PLUR event from local companies and businesses. Join us EVERY THURSDAY! Event starts at 6pm. See you there!
We are collecting donations of travel sized products, feminine products, unopened makeup products, pocket mirrors, small cosmetic bags, compasses, travel tissues, brushes/combs, hats, gloves, socks, packaged snacks, water bottles, water bottle packets, hand/foot warming packs, backpacks, purses, & personal blankets to make care packs for the homeless in our communities during our PLUR event each THURSDAY! We will have DONATION JARS at out to help continue providing the great entertainment, vendors, & the care pack drive going on each event.

Category: Community Events / Volunteerism, Fundraisers, Theater / Concerts, Misc.
Contact Name: MICHELLE RONQUILLO
Contact Phone: 832-652-8855
Contact Email: TRIPLEDIVAEVENTS@gmail.com
Cost: FREE
More info: www.facebook.com…


Cocolab: Artists Talk
Discovery Green
1500 McKinney Street
Thursday, November 15, 2018, 6:30 – 7:45 p.m.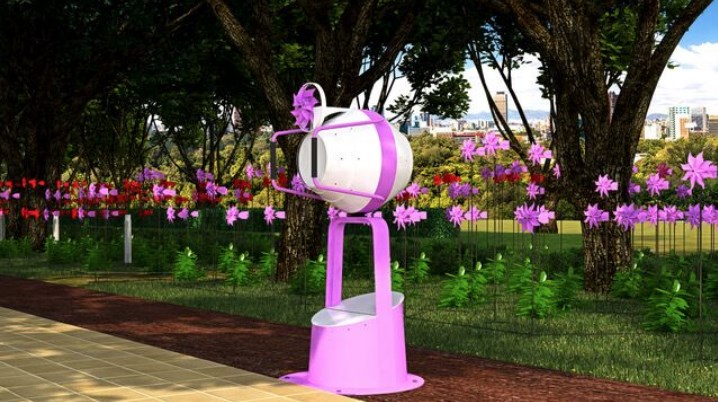 Artists from Cocolab will show exciting images of their work around the world and discuss the philosophy and processes against the backdrop of GUST: Celebrating a Decade of Discovery, a temporary site-specific installation at Discovery Green. The work, which consists of nearly 2,000 custom-made pinwheels installed along the park's Brown Foundation Promenade, is animated by fluctuating breezes as well as interactions with the public.

Cost: free


Crafts & Cocktails - DIY Fall Succulent Arrangement at Piggy's
3412 W Lamar St.
Houston, TX
Thursday, November 15, 2018, 6:30 – 7:30 p.m.





Come enjoy a delicious fall cocktail at Piggy's while you create your own succulent arrangement to use as a festive centerpiece for Thanksgiving! Grapevine pumpkins, gourds, plants, decorative accents, expert help, and cocktail are included in the price. Whether it's to use at your own table or to give to a friend, this workshop is sure to be a holiday hit! As class size is limited, all tickets must be purchased in advance on eventbrite.

Category: Art / Photography / Crafts, Food and Beverage / Farmer's Market, Misc.
Contact Name: Piggy's Kitchen & Bar
Contact Phone: 2818499606
Contact Email: lang@piggyskitchen.com
Cost: $35
More info: www.facebook.com…


An Evening with Glen Templeton
Goode Company - Armadillo Palace
Thursday, November 15, 2018, 9 p.m. – 12 a.m.




Ages 21 and up

Category: Theater / Concerts
Contact Name: Armadillo Palace
Contact Phone: (713) 526-9700
Contact Email: intern@onthemarkcom.com
Cost: $12-$15
More info: www.etix.com…


Boot Camp in the Plaza
Sugar Land Town Square
2711 Plaza Drive
Sugar Land, TX 77479
Friday, November 16, 2018, 9 – 10 a.m.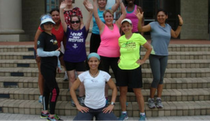 Stay fit with our free weekly Boot Camp class with Cida Fitness.

Category: Sports and Recreation
Contact Name: Sugar Land Town Square
Contact Phone: 2812766000
Contact Email: events@pcdltd.com
Cost: Free
More info: www.sugarlandtownsquare.com


Great Gobbler WonderWeek
Fort Bend Children's Discovery Center
198 Kempner St, Bldg B - 1st Floor
Sugar Land, TX 77498
Friday, November 16, 2018, 10 a.m. – 6 p.m.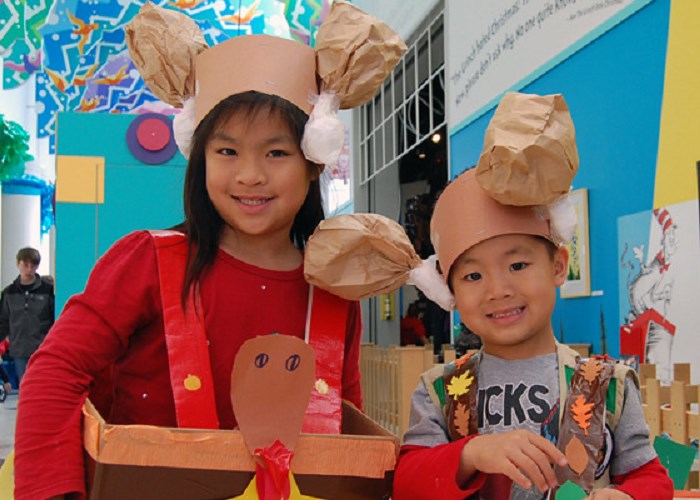 Gobble, gobble! The turkey is in town and trotting his way to the Fort Bend Children's Discovery Center for special events and interactive activities, including creating mosaics out of corn, designing our infamous turkey leg hats, drafting "thank you" leaves, making paper fan turkeys, and conducting acid/base reactions and using a popular Thanksgiving food, the cranberry!

NOTE: The Fort Bend Children's Discovery Center will be CLOSED on Thanksgiving Day, November 22nd.

Category: Museum / Exhibitions, Misc.
Contact Name: Fort Bend Children's Discovery Center
Contact Phone: 8327422800
Contact Email: info@cmhouston.org
Cost: $12 General Admission; $11 Ages 65+, Military; Free for Members & Children under 1
More info: www.childrensdiscoveryfb.org